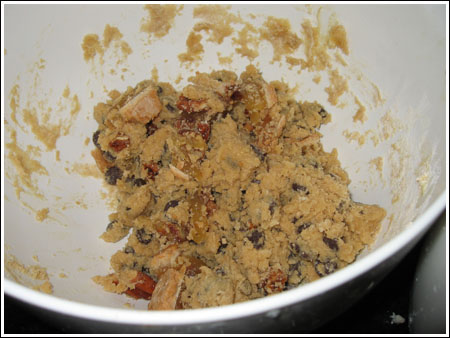 I teach filmmaking on Fridays to grade-schoolers using someone else's classroom.
I get to live vicariously through the real teacher's surroundings, even though at the end of the class, everything must be put back where we found it or, as I tell my kids,
Ms. Freedman will kill me
.
I haven't met Ms. Freedman yet, but she definately has a pretty wacky curriculum .
My favorite lately is this wall devoted to an arts 'n' crafts project called SAY NO TO COOKIE DOUGH. Apparently, this is an addiction running rampant in the grade-school set, and Ms. Freedman is out to stop it dead.
Each kid was apparently told to draw their interpretation of the message, but in my opinion the best of the bunch was the drawing of WHAT HAPPENS IF YOU EAT RAW COOKIE DOUGH followed by the image of a dead child (who you could tell was dead because of the 'X' over each eye).
Giving me a glimpse into what Craig must have been like as a kid was the overexplained poster featuring COOKIE DOUGH CONTAINS RAW EGGS, WHICH CONTAIN PATHOGENS THAT COULD BE VERY HARMFUL TO YOUR BODY AND YOU COULD DIE.
When I was a kid, all my mom had to say was
"don't eat that or you'll get worms"
and I would drop the wooden spoon right then and there. I have not eaten raw cookie dough to this day.